Amazing Boyfriend Uses Popsicle Sticks To Help With Girlfriend's Depression
Uncategorized
February 14, 2018,
0 Comment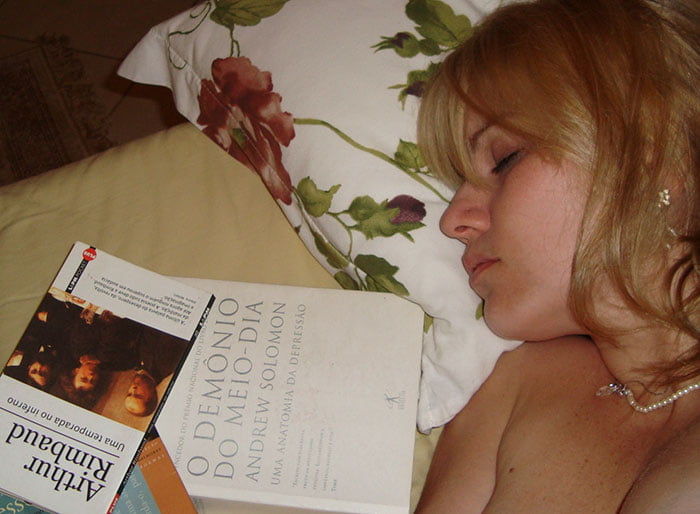 When it comes to depression, you should never have to handle it on your own.
One amazing boyfriend wanted to help his girlfriend with her depression using color-coded popsicle sticks. He created an affirmation jar for his girlfriend to pull positive popsicle sticks out as needed.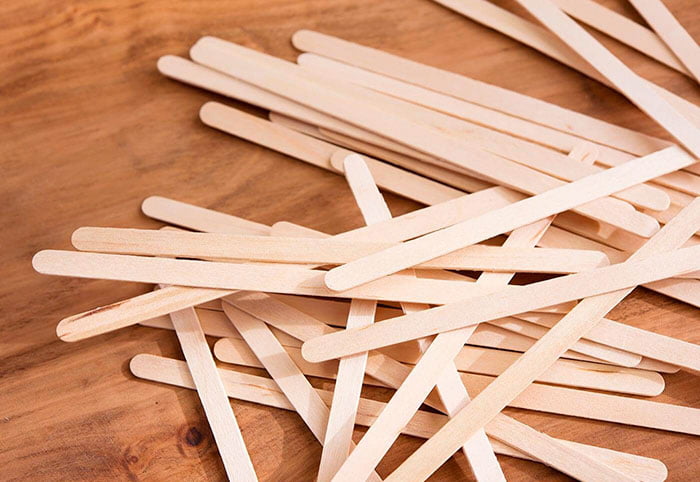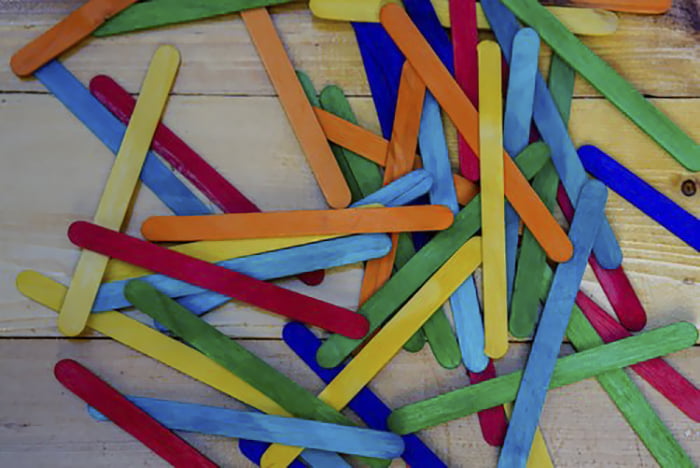 He said:
"Each "category" is color coded so, for example, orange is inspirational quotes from poets, political figures, philosophers, and humanitarians across time. Yellow reminders are positive words to help you through the day things like "you're beautiful" and "it's ok to ask for help" the purple ones are tips to help her relax things like "take a break" while she's working on her master's or "listen to your favorite song".
I put a fine tipped sharpie in there with the blank ones so she records moments when she's the happiest and then she can pull one of those later when she needs it,"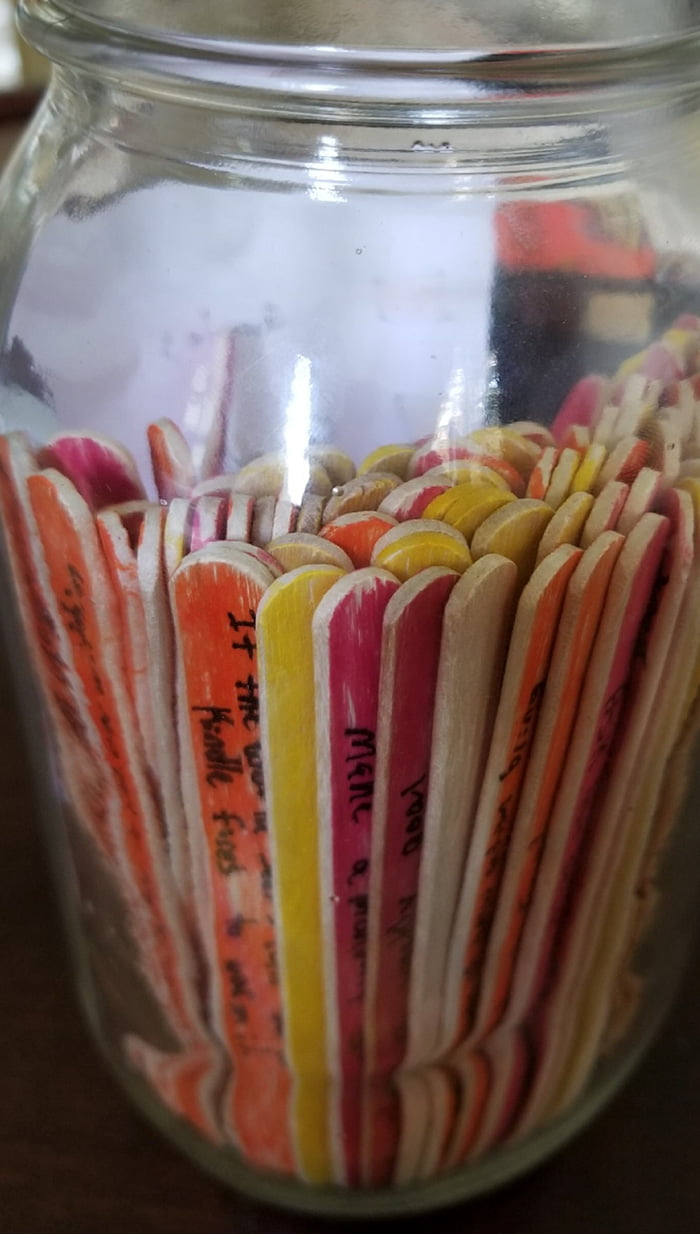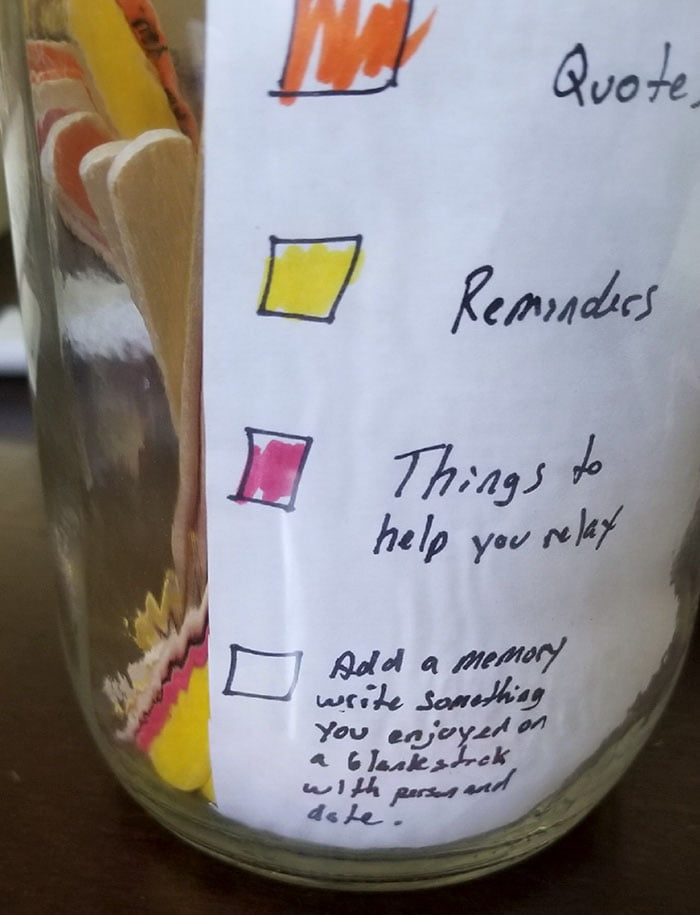 "This will hopefully help to regain control in some aspects and push her to take breaks and become more focused on herself."